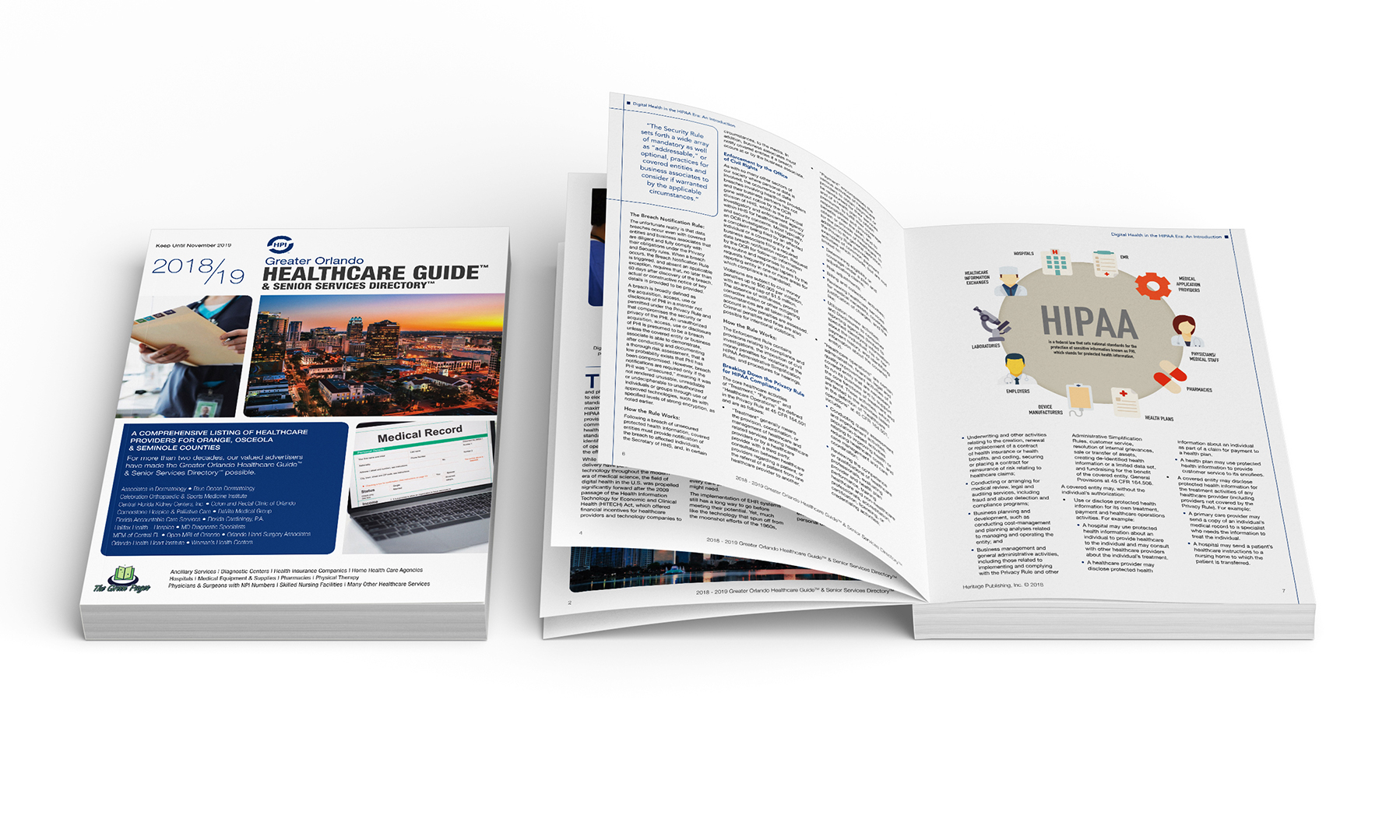 WELCOME
to the 2018-2019 Greater Orlando Healthcare Guide & Senior Services Directory™. These publications have been combined to be your resource for all aspects of the healthcare and senior service industries in the greater Orlando region. They contain the most up-to-date information available for directory listings, legislative changes, and changes in medicine, in addition to valuable information on programs, services, organizations and agencies for seniors throughout the area.
Additionally, the Greater Orlando Healthcare Guide & Senior Services Directory contains our Green Pages™ section, a comprehensive, easy-to-read directory. The Green Pages include listings of physicians by specialty, area hospitals, physician assistants, and ancillary healthcare providers and services. These listings include National Provider Identifier (NPI) numbers, if available, for further convenience.
We strive to present the most current information in our publication. However, if your listing needs to be corrected, please let us know. You may also submit changes at www.heritagepublishinginc.com.
If you would like to order more copies visit our website at www.heritagepublishinginc.com.
Finally, I encourage you to support our valued advertisers. Without their participation, this publication wouldn't be possible. As always, we greatly appreciate their partnership.
Cordially,
Marzoug (Mark) Al-Amad | Publisher & President
Heritage Publishing, Inc.