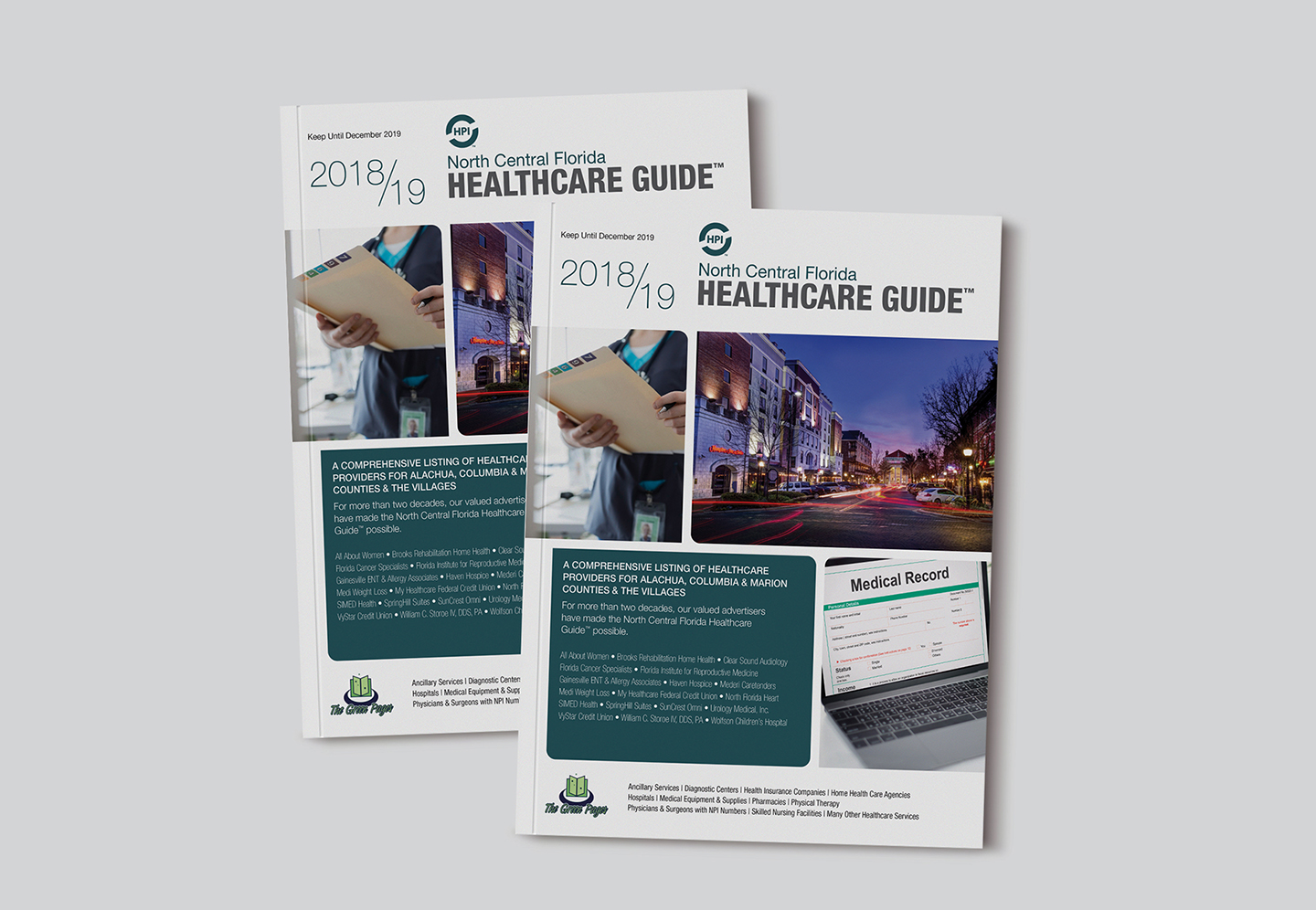 WELCOME
to the 2018-2019 North Central Florida Healthcare Guide™. This publication is intended to be your resource and reference guide for locating physicians, specialists and other ancillary providers in the North Central Florida region. This publication contains up-to-date information in an easy-to-use directory listing format.
The 2018-2019 North Central Florida Healthcare Guide includes the Green Pages™. These pages feature listings of physicians by specialty, area hospitals, ancillary healthcare providersand services. These listings include National Provider Identifier (NPI) numbers, if available, for further convenience.
Additionally, the information found in our guide contains editorials about cutting-edge technology, legislative news, changes in medicine and other valuable healthcare information.
We strive to present the most accurate information in our publication. However, if your listing needs to be updated for the following year's edition, changes can be submitted at www.heritagepublishinginc.com. Under the "Contact Us" pull-down menu, you will find an option titled, "Update Listing." Simply fill out your information and it will be included in next year's publication.
For information on obtaining additional copies, please visit our website at www.heritagepublishinginc.com.
Finally, I encourage you to support our valued advertisers. Without their participation, this publication would not be possible. As always, we greatly appreciate their partnership.
Cordially,
Marzoug (Mark) Al-Amad | Publisher & President
Heritage Publishing, Inc.