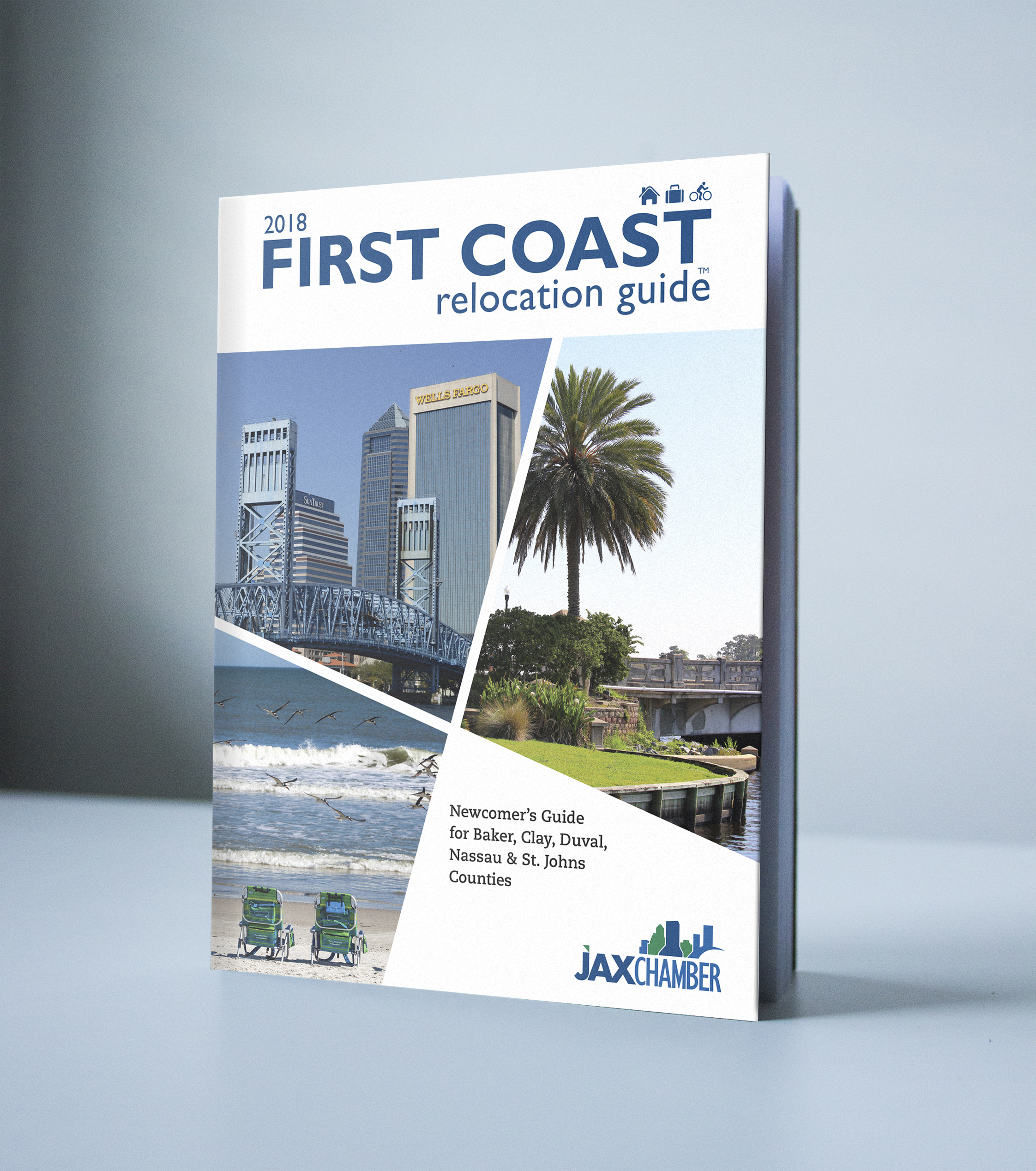 Published under exclusive contract with the JAX Chamber of Commerce, this is the only official relocation guide for the First Coast. Packed full of all the information new residents need, the guide is divided into three easy-to-use sections: Live, Work and Play.
From schools and neighborhoods to tax offices and libraries, the comprehensive Live section provides important phone numbers, maps and descriptions.
The Work section is dedicated to the businesses that keep this great area running as well as the roads, bridges and ports that make it all possible. This section also features the area's Top 50 Employers to familiarize yourself with the major businesses on the First Coast.
Because Floridians know how to play, we have updated and expanded our Play section to include everything from area attractions to a list of Jacksonville's best food trucks. There is no shortage of fun on the First Coast and the First Coast Relocation Guide is the perfect tool for newcomers and established residents alike to discover what the First Coast has to offer.
Copies are being mailed to all advertisers and distribution will commence next week. You can pick up your copy at area libraries, the JAX Chamber of Commerce, etc. In the meantime, please access our digital flipbook at myjaxchamber.com or heritagepublishinginc.com.