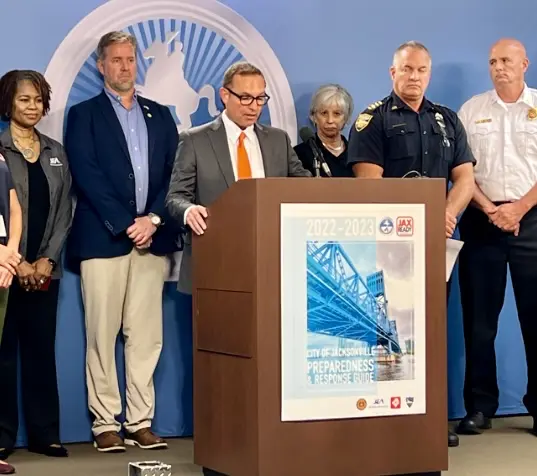 As mayor of Jacksonville, I want all of our residents and businesses to be safe and resilient in case a disaster strikes. Summer is upon us. Kids are out of school, days are getting longer, and it is time for another Hurricane Season.

People sometimes say that our area is mostly immune to hurricanes. While we have been very fortunate compared to other parts of Florida, we can't afford to be complacent or unprepared. No matter how routine it may feel, communities along the coast and around Florida must be prepared for whatever this season brings. These past few years have shown us that these storms can produce damaging winds, rains, and flooding conditions that have serious impacts on our communities.

We want to make it simple and easy for you. We want you to stay safe year-round, but this information is especially relevant and timely during our hurricane season, which officially starts on June 1. It is imperative that you and your family take the time to review emergency plans, restock your kits, and assess the needs of your home.

It is also time for you to download the 2022-2023 Emergency Preparedness Guide.
We also encourage you to stay informed with immediate access to information by downloading the JaxReady mobile app to your mobile device. The app includes weather, news, and important emergency information straight from the Duval County Emergency Operations Center.

It is my top priority that all of our residents and businesses have what they need to stay safe in case a disaster strikes. I hope you find that our 2022 JaxReady Guide is a helpful resource to protect you and your family during this hurricane season and throughout the year.

Regards,
Lenny Curry
Mayor