The organization's system chief medical officer, chief consumer officer and chief digital and information officer all rank on elite lists in their respective areas.
Jacksonville, Fla., March 30, 2023 — Baptist Health of Northeast Florida has three top executives to know based on Becker's Hospital Review's most recent national rankings:
Timothy Groover, MD, MBA, CPE, FACHE, senior vice president and system chief medical officer of Baptist Health was selected as one of 110 system chief medical officers to know
Melanie Husk, senior vice president and chief consumer officer of Baptist Health was selected as one of 53 chief experience officers to know
Aaron Miri, MBA, FCHIME, CHCIO, senior vice president and chief digital and information officer of Baptist Health was selected as one of 35 health system chief digital officers to know
The individuals are selected based on nominations and editorial team research at Becker's, a national print and digital media platform and trusted source for health care decision-makers.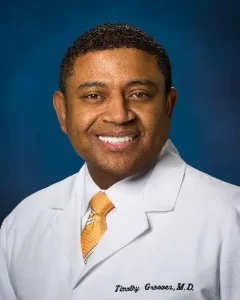 Dr. Groover joined Baptist Health as an anesthesiologist over 25 years ago and has held numerous leadership positions. Today, in the senior-most physician role in the health system, he oversees the full scope of physician practices across the health system, using data-driven best practices to enhance clinical, operational and service excellence. Dr. Groover is a Certified Physician Executive, a Diplomate of the American Board of Anesthesiology, a fellow of the American College of Healthcare Executives (FACHE) and a member of the Physician Executives Forum. In addition, he currently serves on the Board of Directors for the Duval County Medical Society, The KIPP School, Coastal Community Health and the Greater Refuge Temple.
Husk was named the health system's inaugural chief consumer officer in January 2020, where she leads efforts to bring a more consumer-oriented focus to the delivery of excellent care and services across the continuum. She has been instrumental in enhancing care through digital transformation, part of a strategic innovation program to improve patient experience. Husk oversees marketing, planning, advertising, public relations, brand management and other corporate communications functions. She also oversees the Social Responsibility team, a critical function in the area's only locally governed, not-for-profit health system. She is currently a member of the American Marketing Association's Healthcare Executives Group and serves on the board of Bright Holidays.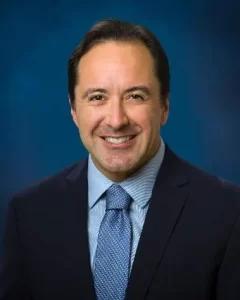 Miri joined Baptist Health in September 2021 and is responsible for creating the future of Baptist Health from an information technology perspective, with an emphasis on digital strategy, innovation, cybersecurity and technology integration across the system. His goal is to humanize technology to enable rapid and secure clinical care delivery focused on outstanding patient care outcomes, solve problems in new ways and help accomplish transformational strategic goals. In the first year of his tenure at Baptist Health, he was heavily involved in the successful transition to a new electronic medical record. He currently serves as co-chair of the federal Health IT Policy Committee and an advisor to the National Academy of Medicine.
"Dr. Groover, Melanie and Aaron are deserving of special recognition, and I'm honored to say 'congratulations!' to each of them," said Michael A. Mayo, DHA, FACHE, president and CEO of Baptist Health. "We are fortunate to have such outstanding, dynamic leaders on our executive team who give tirelessly of their expertise to Baptist Health and the communities we serve."
###
About Baptist Health
Baptist Health is a faith-based, mission-driven system in Northeast Florida comprised of Baptist Medical Center Jacksonville; Baptist Medical Center Beaches; Baptist Medical Center Clay; Baptist Medical Center Nassau; Baptist Medical Center South and Wolfson Children's Hospital – the region's only children's hospital. Baptist Health is part of Coastal Community Health, a highly integrated regional hospital network focused on significant initiatives designed to enhance the quality and value of care provided to our contiguous communities. Baptist Health has the area's only dedicated heart hospital; orthopedic institute; women's services; neurological institute, including comprehensive neurosurgical services, a comprehensive stroke center and two primary stroke centers; a Bariatric Center of Excellence; a full range of psychology and psychiatry services; urgent care services; primary and specialty care physicians' offices throughout Northeast Florida; and Baptist Home Health Care by BAYADA. The Baptist MD Anderson Cancer Center is a regional destination for multidisciplinary cancer care, which is clinically integrated with the MD Anderson Cancer Center, the internationally renowned cancer treatment and research institution in Houston. For more details, visit baptistjax.com.